Yuanyuan Li from KTH Royal Institute of Technology has been awarded the 2023 Gunnar Sundblad Foundation's Competence Development Award
EPNOE member Yuanyuan Li from KTH Royal Institute of Technology has been awarded the 2023 Gunnar Sundblad Foundation's Competence Development Award for the development of a new cellulose pulp called "Aero-pulp".
This new material combines regular paper pulp with nanocellulose, resulting in a material with strong water adsorption and insulation capabilities.
For more information, read
here
.
Prof. Guang Yang is the EPNOE ambassadress in China
On the wake of the desire to establish new extra-european connections and start more collaborations, the EPNOE Executive Board voted unanimously for the introduction of Prof. Guang Yang as EPNOE ambassadress in China.
Guang Yang received a PhD degree in Chemistry from Wuhan University, and she is now a professor at Huazhong University of Science and Technology (China). Her current research focuses on the development of nanocellulose-based functional materials, design and fabrication of novel nano-drug transporters, 3D printing, nano-assembly of ordered materials, and tissue engineering.
Among other things, she is serving as the Deputy Director of the Cellulose division of the Chinese Chemical Society, Deputy Director of the Stem Cell and Tissue Engineering Committee of Chinese Bioengineering Society, and as council member of several committees, including the Nanocellulose and Materials Committee of China Paper Association, the Polymer Materials Analysis Technology and Characterization Method Committee of Chinese Chemical Society, the Biomedical Polymer Materials Branch of China Biomaterials Society. She is an editorial board member of Carbohydrate Polymers, Polymers, Engineered Science, Advanced Composites and Hybrid Materials, etc.
She is Stanford University 's Top 2 % of Global Scientists, and has authored more than 200 publications in high impact international peer-reviewed journals (h index = 54, citations: 10681 based on Google Scholar), including  Progress in Materials Science, Advanced Energy Materials, Advanced Science, Advanced Functional Materials, Biotechnology Advances, Materials Horizons, Biomaterials, ACS nano, Bioactive Materials, Nano-Micro Letters, Small, etc. She edited 3 books, authored several chapters, and registered more than 30 authorised patents.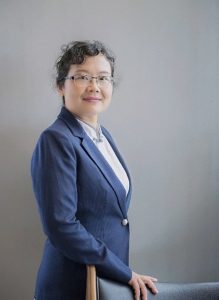 EPNOE & SpringerBriefs - Books Donation
The books donation is a noteworthy project that EPNOE is carrying out with SpringerBriefs. The aim is to donate 20 SpringerBriefs books about bio-economy, sustainability, gender equality, and other similar topics to two universities in developing countries.

After having asked EPNOE members for suggestions, the EPNOE Executive Board selected the following universities:
Federal University Oye-Ekiti (Nigeria)
University of Abomey-Calavi (Benin)
These two universities will receive the books in 2023 and 2024, respectively. Read here the full list of selected books.
The Federal University Oye-Ekiti (Nigeria) will receive 20 SpringerBriefs books in 2023
The Macromolecular Chemistry research group of the The Federal University Oye-Ekiti will receive 20 SpringerBriefs books in 2023. Led by Professor Olayide S. Lawal, they work in the area of value-added industrial applications of raw and modified bio-macromolecules.
The group applies both physical and chemical modifications to biopolymers with a view to enhancing applications in diverse industries such as food, pharmaceuticals, textile, medical and household products. Such chemical modifications include oxidation, acetylation, succinylation, hydroxypropylation and carboxymethylation.
The bio-polymers of interest are mainly starches, cellulose and protein isolated from plants and from different sources, particularly lesser-known underutilized plant resources with a view to bringing them to full industrial utilization. To expand the relevance of natural polymers in diverse industrial applications, recent efforts are now on the preparation and characterization of novel bio-based hydrogels  for drug delivery and other relevant applications as well as modification and utilization of bio-resources such as gelatin, guar gum, chitosan, chitin, gum arabic and dextran for applications in diverse industries.
Professor Lawal received Ph.D in Industrial Chemistry from University of Ibadan, Nigeria. He was a postdoctoral fellow of Alexander von Humboldt at the Institute for Technical and Macromolecular Chemistry, University of Hamburg, in the group of Professor Werner Michael Kulicke (2006-2008). Professor Lawal recently completed another postdoctoral training as a fellow of Alexander von Humboldt Foundation at the Institute for Organic Chemistry and Macromolecular Chemistry (university of Jena, Germany) in the group of Professor Thomas Heinze (2022). He was also a fellow of the Japan Society for Promotion of Science at University of Hyogo, Japan in the group of Professor Miki Yoshimura. He is currently a fellow of Institute of Chartered Chemists of Nigeria and the Chemical Society of Nigeria.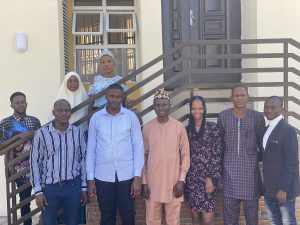 The EPNOE Research Roadmap 2040 launch event was a great success!
On Tuesday, 31 January, we launched the EPNOE Research Roadmap 2040. The event took place at the Thermotechnisch Instituut, in Heverlee (Leuven, Belgium), and it was a great success!
The 5 strategic areas that compose the EPNOE Research Roadmap have been presented by the Chairs and Co-Chairs, encouraging a necessary conversation among different stakeholders: industry, academia, policy-makers.
Throughout an insightful round-table discussion on 'Future Perspectives of Circular Bioeconomy in Europe' we put a spotlight on a common goal: explore all the benefits of polysaccharides' resources for a more sustainable future. This urgent challenge needs to be tackled by multiple actors: researchers, educators, technology experts, policy-makers, and citizens.
A transformation is possible, as the EPNOE Research Roadmap 2040 Chair — Karin Stana Kleinschek — explained: "polysaccharides are very well positioned to transition from fossil-based to sustainable bio-based materials with equal or improved performances."
Although the path is long, we have a roadmap in place!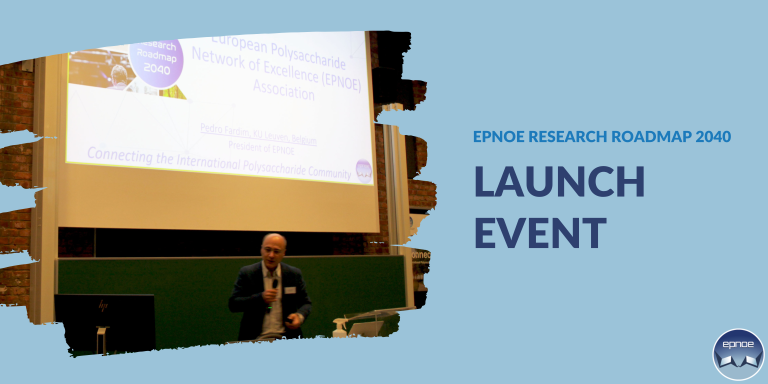 Workshop on Drug Delivery - On the Road to Innovation!
The workshop on "Drug Delivery – On the Road to Innovation" held in Rome, on 27 and 28 October 2022 was a great success. Organised in cooperation with the La Sapienza University of Rome, the workshop was insightful and powerful, being the perfect occasion to bring together scientists involved in pharmaceutical applications of polysaccharides, thus exchanging experiences and perspectives.
All the talks, spanning form nanotechology to biohydrogels, were extremely interesting and the resulting discussions allowed all the participants to be an active part of the drug delivery community.
Check out the poster and oral abstracts of the presenters here below: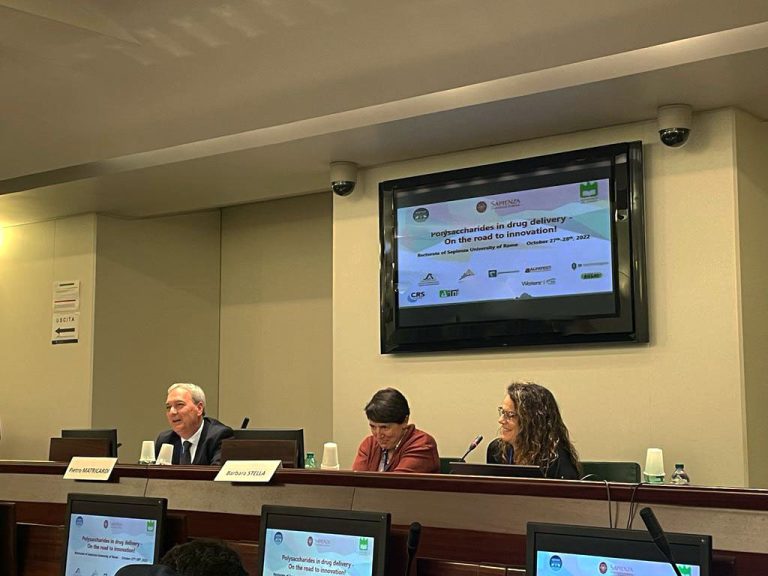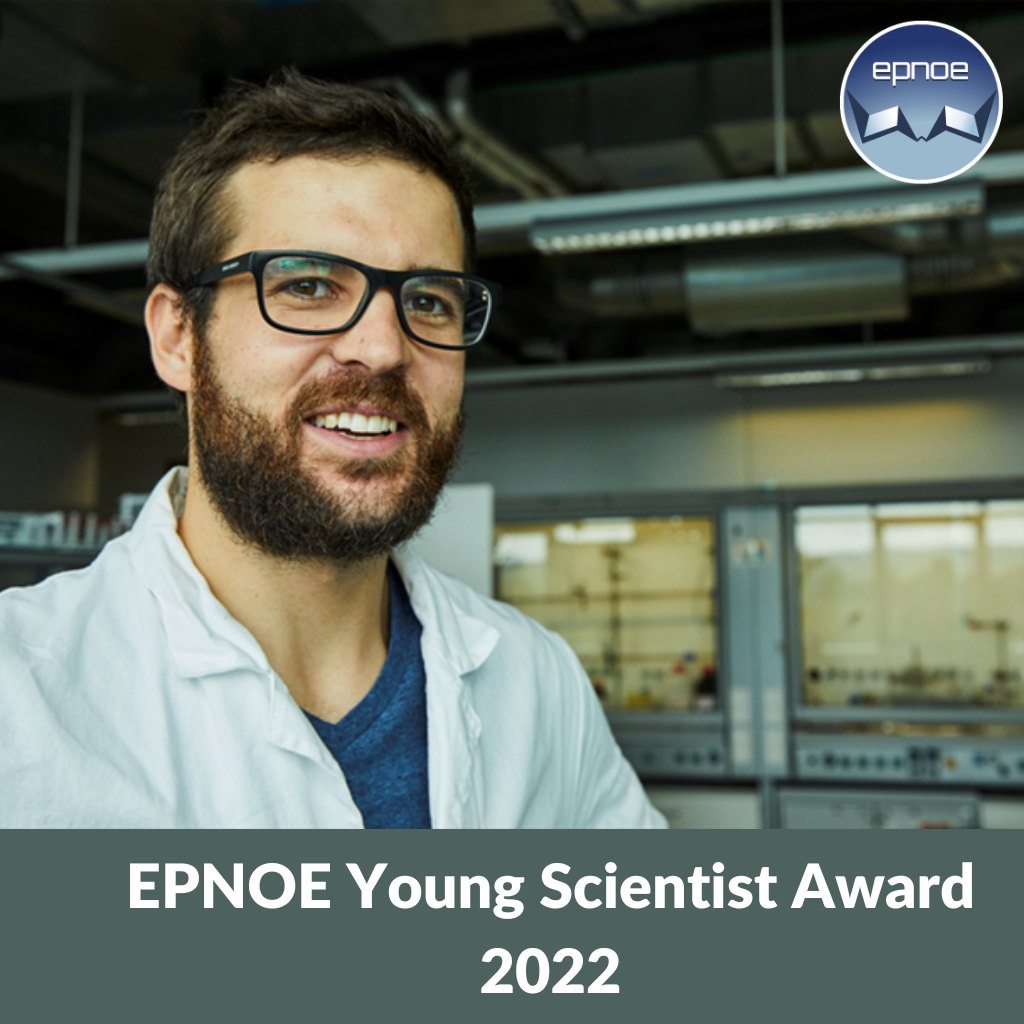 Marco Beaumont is the winner of the EPNOE Junior Award 2022. His work on spatioselective chemistry of nanocellulose presented during the EPNOE Junior Conference 2022 in Aveiro (Portugal), has been recognised internationally.
Marco is a junior group leader in the Institute of Chemistry of Renewable Resources, under the guidance of Prof. Thomas Rosenau and Prof. Antje Potthast. His research focuses on the development of sustainable and selective chemical strategies to modify bio-based Nanoparticles.
EPNOE is a partner of EU Horizon Projects
We are happy to announce that EPNOE is now registered to be a partner in EU Horizon projects!
We offer dissemination and communication support services for European research and technological development projects related to bio-based and circular economy, and polysaccharides related fields in materials science & engineering, food & nutrition and biomedical applications.
We are registered on the EU funding & tender portal as:
European Polysaccharide Network of Excellence
Click here for more details.