We are happy to announce that EPNOE is now registered to be a partner in EU Horizon projects!
We offer dissemination and communication support services for European research and technological development projects related to bio-based and circular economy, and polysaccharides related fields in materials science & engineering, food & nutrition and biomedical applications.
We are registered on the EU funding & tender portal as:
European Polysaccharide Network of Excellence
Click here for more details.
The EPNOE is pleased to announce the winner of the EPNOE Science Award 2021. The award was presented to Prof. Thomas Heinze at the 7th International Polysaccharide Conference in Nantes, France. Prof. Heinze gave a plenary lecture about his research. The EPNOE Science Award recognises outstanding life achievements in Polysaccharide Research.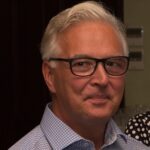 Prof. Dr. rer. nat. habil. Thomas Heinze
Kompetenzzentrum Polysaccharidforschung
Institut für Organische Chemie und Makromolekulare Chemie
Friedrich-Schiller-Universität Jena
Prof. Thomas Heinze
Prof. Heinze's distinguished career in elucidating and developing the organic chemistry of polysaccharides, regarded as one of the most abundant renewable resource, began with a PhD in 1989 from the University of Jena – where he continues to serve as Professor as well as head of the Competence Center in Polysaccharide Research. The main focus of his research lies in tailoring the properties of polysaccharides through modifications of their chemical structure to meet human needs, for example as drug-release agents, anticoagulants, viscosity modifiers, stimuli-responsive materials, etc. He has worked on both effecting the modifications, as well as improving the precision of where in the monomeric unit the chemical modifications occur. That results in a greater understanding of structure-property relationships in these materials as well as improvements in their functional efficacies. Prof. Heinze has more than 500 journal publications and more than 50 patents to his credit, in addition to seminal books on the fundamentals of organic chemistry in polysaccharides.
EPNOE TECHNOLOGY AWARD 2021
The EPNOE is pleased to announce the winner of the EPNOE Technology Award 2021. The award was presented to Dr. Juergen Engelhardt at the 7th International Polysaccharide Conference in Nantes, France. The EPNOE Technology Award recognises outstanding life achievements in Polysaccharide Technology and Innovation.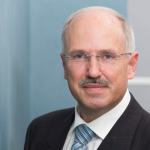 Dr. Jürgen Engelhardt
Technical Fellow – R&D 
Nutrition & Biosciences , Pharma Solutions 
DDP Specialty Products Germany GmbH & Co. KG
IFF
Dr. Jürgen Engelhardt
Dr. Engelhardt began his scientific and technological career with a PhD in 1990 from the University of Hamburg. He joined Wolff Walsrode AG in their polymer chemistry program and after initial forays into investigations on construction and other industrial materials including rubber; he transitioned to investigations on cellulose derivatives in the late 90s. His prime focus since then has been on cellulosic ethers– from the development of new manufacturing approaches to widening their use in personal care products, nutrition, drug-delivery, etc. He has also ventured into investigations on and other derivatives of cellulose, utilization of hemicelluloses as well as on nanocellulose for specific applications. In his career, Dr. Engelhardt has served in technical leadership positions at various organizations including Wolff cellulosics, Dow Chemical Company followed by Dupont Nutrition and Bioscience, which has now been integrated in International Flavors and Fragrances. In addition to the over 100 patents and publications to his credit, his career is marked by intensive collaborations with Universities and mentorships of students, as well as service in the board committees of research institutes.
EPNOE Conference 2021 - Winning Posters (in alphabetical order)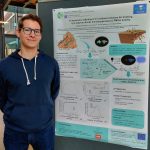 David Budischowsky
BOKU
Austria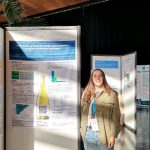 Diana Gago
NOVA School of Science and Technology
Portugal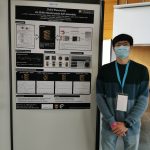 Zihao Lu
Cambridge University
United Kingdom